Visit our cellars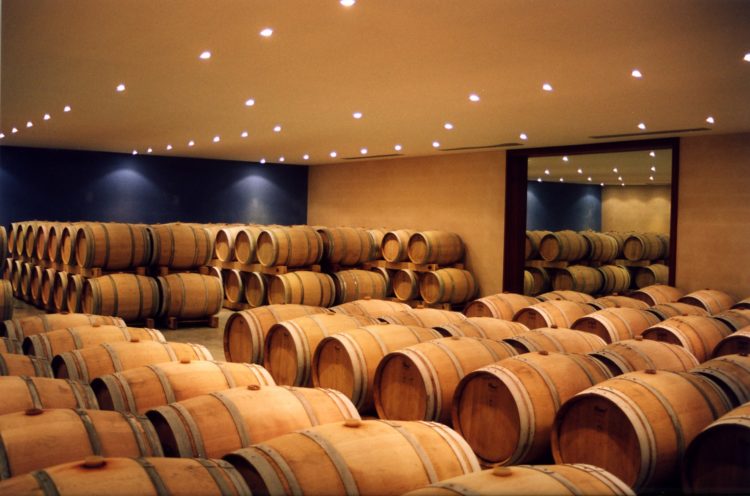 Enjoy your stay at the Chateau to book a visit of our cellars ending by a tasting of our wines.
Free visit/tasting on demand
Tel : + 33 5 57 55 24 10
Mail : contact@chateaulafrance.com
Visitshow
The Vitishow is a space created in the old cellar of our sister estate Château de Seguin 15mn away. The first part of Vitishow will let you discover the life of the vineyard throughout all four seasons. You will learn about the vineyard equipment dating back a century ago.
After that, you will be taken on a journey through the history of Château de Seguin and the world's most famous winemaking region. Let yourself be guided by the sound and light show and live the unique experience of Vitishow.
A film screened in the museum will immerse you back to the golden age of wine and will breathe life into ancient wine pressing machines.
During this fascinating journey you'll follow every stage of the wine making process, from grape-picking to bottling.
Hospitality, Weddinds and Seminars
Our sister estate in Lignan-de-Bordeaux offers you its new reception area of 300 m² just 20 minutes from Bordeaux.
Château de Seguin welcomes all your private and professional events in its new fully renovated room in the middle of an idyllic wine-producing setting.
Discover both our wedding brochure and our seminar brochure.
For more information regarding our reception rooms, do not hesitate to visit the Château de Seguin EVENTS website www.chateaudeseguinevents.com , or contact Matthieu Robert by phone on +33 556 173 736 (9:30am to 1pm. / 2pm to 5.30pm) or by email to receptif@chateaudeseguinevents.com
Find a lot more to explore nearby for a day trip...
A wide range of nearby local outdoor activities are also waiting for you… 
From fabulous sandy beaches on the Atlantic coast to the Dune de Pyla (the highest sand dune in Europe), without forgetting the beautiful city of Arcachon with its casino or Le Cap Ferret, there is so much discover on a day trip. 
Shops, tennis just 3kms away in St Germain de Puch, several supermarkets within 10 kms, two golf courses (18 holes with restaurant) in less than 5 minutes, cycle rental and local trail 13 kms away in Creon, pony riding just 5 kms in Salleboeuf, Atlantic coast beaches 60 kms away…