Located 10 miles east of the city of Bordeaux, Château La France is one of the largest estates in the Bordeaux region,
boasting 90 hectares (222 acres) in a single block.
68 hectares of the 78 under production are classified AOC Bordeaux Supérieur rouge (red) and the remaining
10 hectares are planted in AOC Bordeaux Blanc Sec (dry white).
Traditional (know-how) is combined with the most up-to-date techniques both in the vineyard and the cellar,
in order to express the very best of our "terroir".
The cellar
Our vinification cellar is equipped with a special gravity system which replaces pumps and pipes with small mobile vats. This state of the art equipment guarantees the preservation of  the outmost quality and aromatic potential of the grapes.
Then, depending on the blend, the wines are aged traditionally in vats or in French oak barrels for 12 months. Regular tastings allow us to check that they are developing perfectly to maintain the typicity of Château LA FRANCE
Finally the wines are bottled and laid down in the optimal conditions of our ageing cellar (darkness, temperature and hygrometry). This is where over 250 000 bottles will peacefully gain their finesse and complexity over time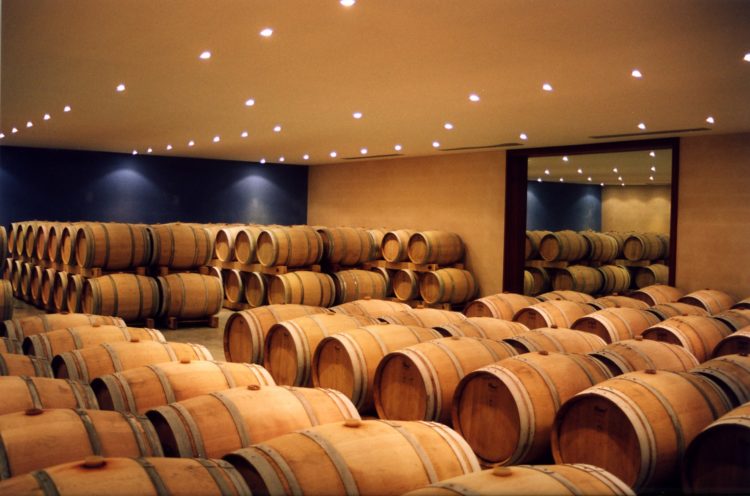 The vineyard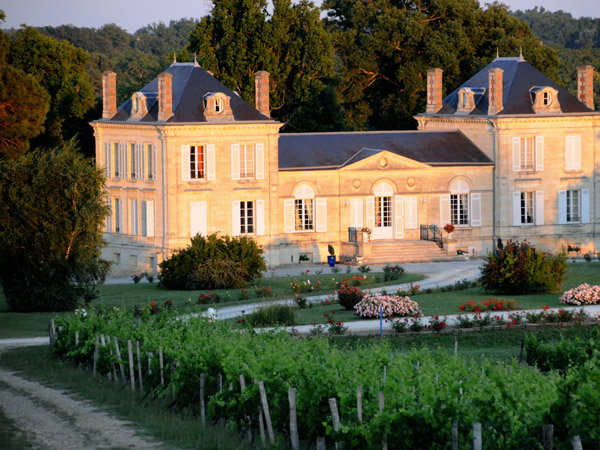 Chief wine grower: Patrice Lozano
Planting density: 5000 vines/ hectare
Average age of the vines: 30 years
Soil: Clayey-silty and gravel
Surface Bordeaux Supérieur Rouge: 68 ha
Red grape varieties:
70% Merlot, 13% Cabernet Sauvignon, 7% Cabernet Franc, 10% Malbec
Surface Bordeaux Blanc Sec: 10 ha
White grape varieties:
53% Sémillon, 39% Sauvignon Blanc, 8% Sauvignon gris
The french rooster
At the edge of the 2010 harvest, Château LA FRANCE inaugurated a monumental sculpture of a French Rooster which has been overlooking our vineyard since.
Visible from miles around, our Rooster proudly stands in the middle of our domain. This artwork was created by world renowned artist Georges Saulterre www.saulterre.com. His monumental sculptures are known from Melbourne to Paris and New-York. It took Saulterre more than 1 year to produce this gigantic 12 meters high piece of art.
The rooster was made following a triangulation process dear to Gustave Eiffel (that created the Eiffel Tower). Weighting more than 6 tons, this gigantic structure solely lies on two supports: a balance wonder!
The artist also made a real goldsmith work assembling more than 5000 mirror metal feathers without the help of any welding nor rivets.
This eternal artwork made of stainless steel reflects the sun, the sky and the changing moods of our local weather which will give the character of each vintage.