Located 10 miles east of the city of Bordeaux, Château La France is one of the largest estates in the Bordeaux region,
boasting 90 hectares (222 acres) in a single block.
68 hectares of the 78 under production are classified AOC Bordeaux Supérieur rouge (red) and the remaining
10 hectares are planted in AOC Bordeaux Blanc Sec (dry white).
Traditional (know-how) is combined with the most up-to-date techniques both in the vineyard and the cellar,
in order to express the very best of our "terroir".
The cellar
Our vinification cellar is equipped with a special gravity system which replaces pumps and pipes with small mobile vats. This state of the art equipment guarantees the preservation of  the outmost quality and aromatic potential of the grapes.
Then, depending on the blend, the wines are aged traditionally in vats or in French oak barrels for 12 months. Regular tastings allow us to check that they are developing perfectly to maintain the typicity of Château LA FRANCE
Finally the wines are bottled and laid down in the optimal conditions of our ageing cellar (darkness, temperature and hygrometry). This is where over 250 000 bottles will peacefully gain their finesse and complexity over time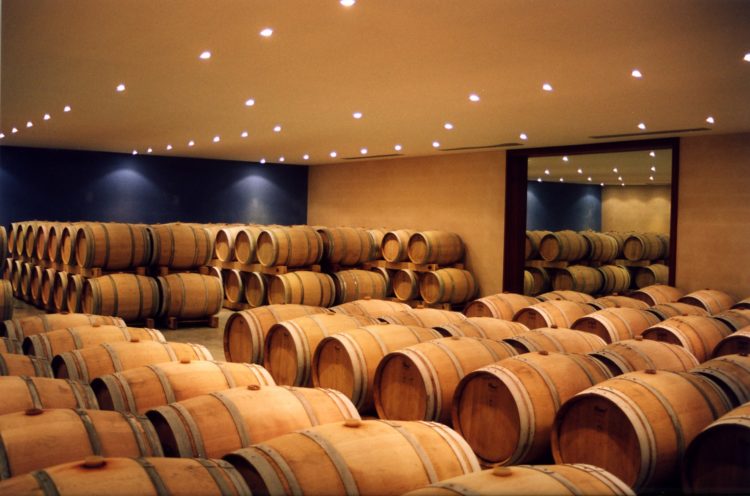 The vineyard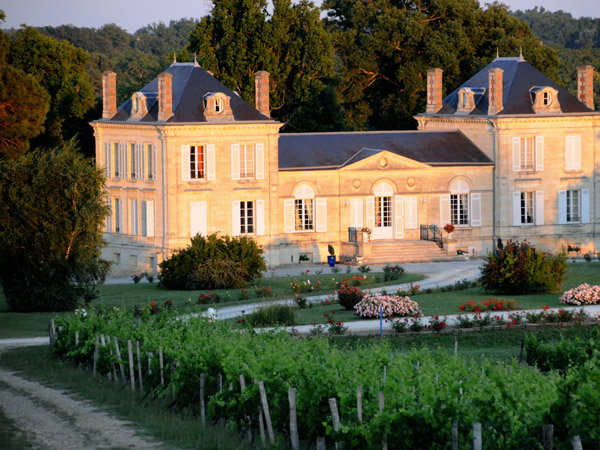 Chief wine grower: Patrice Lozano
Planting density: 5000 vines/ hectare
Average age of the vines: 30 years
Soil: Clayey-silty and gravel
Surface Bordeaux Supérieur Rouge: 68 ha
Red grape varieties:
70% Merlot, 13% Cabernet Sauvignon, 7% Cabernet Franc, 10% Malbec
Surface Bordeaux Blanc Sec: 10 ha
White grape varieties:
53% Sémillon, 39% Sauvignon Blanc, 8% Sauvignon gris
The french rooster
At the edge of the 2010 harvest, Château LA FRANCE inaugurated a monumental sculpture of a French Rooster which has been overlooking our vineyard since.
Visible from miles around, our Rooster proudly stands in the middle of our domain. This artwork was created by world renowned artist Georges Saulterre www.saulterre.com. His monumental sculptures are known from Melbourne to Paris and New-York. It took Saulterre more than 1 year to produce this gigantic 12 meters high piece of art.
The rooster was made following a triangulation process dear to Gustave Eiffel (that created the Eiffel Tower). Weighting more than 6 tons, this gigantic structure solely lies on two supports: a balance wonder!
The artist also made a real goldsmith work assembling more than 5000 mirror metal feathers without the help of any welding nor rivets.
This eternal artwork made of stainless steel reflects the sun, the sky and the changing moods of our local weather which will give the character of each vintage.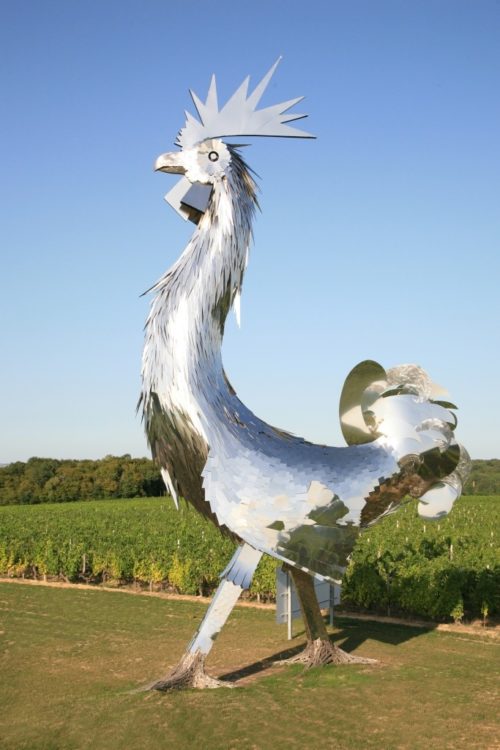 Cuvée Carbon Neutral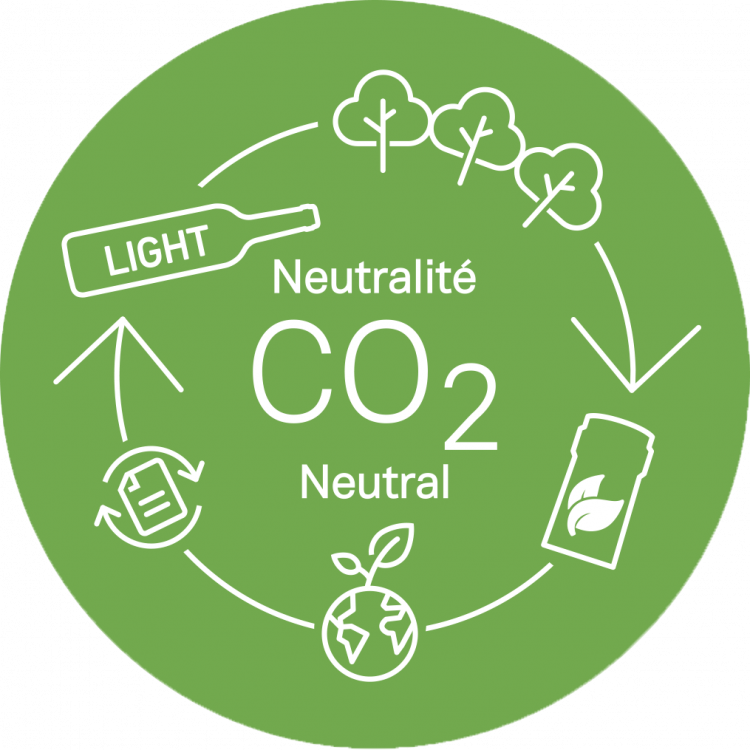 After carrying out its carbon footprint, the château worked on all possible way to neutralize the carbon footprint of this cuvée (light bottle, 100% recyclable cork, label in grapes recycled paper and bio-based ink, bio-based capsules).
We have also worked on reducing the carbon footprint of our suppliers and looked for local partnerships. So more than 80% of our suppliers are chosen within a radius of less than 50 km.
Concerning  climate issues, the Mottet family launched, in 2017, a voluntary reforestation program on agricultural wasteland with more than 130,000 trees (84 hectares) which can capture more than 12,500 tons of CO2 over 30 years.
We also participated in the financing of a hydropower project in the Democratic Republic of Congo as part of the United Nations Sustainable Development program.
(Français) Notre bouteille en papier recyclé
(Français)
Les avantages de cette bouteille innovante:
Produite à base de 94% de papier recyclé
Poids à vide 83 grs !
Un poids 5 fois plus léger qu'une bouteille en verre
Une empreinte carbone 6 fois moins qu'une bouteille en verre
77% de plastique en moins qu'une bouteille en plastique
360° de visibilité sur la bouteille
(Français)
CSR Policy
Château la France is proud to confirm its commitment to Bordeaux Cultivons Demain, a CSR benchmark, supported by the CIVB.
Our ambition is to reach level 2 of this benchmark as soon as possible.
To do this, we are implementing a policy based on the 4 pillars of the benchmark, namely Economic, Social, Societal and Environmental.
Our goal is to invent the viticulture of tomorrow in harmony with our employees, our consumers, our neighbours, our visitors, our suppliers to best meet societal expectations.