The "vie de château" in our cottage…
Take over all of the 450m² of the Chateau.
Majestic 19th Century Castle – active winery.
6 bedrooms : Capacity 14 + Inf. 6 Bathrooms
Private pool : 14m x 6m Depth 0,8m – 2m
A unique opportunity to experience the "Vie de Château" and to learn more about the mysteries of wine-making if you want to… Clients can also enjoy guided private visits to the vineyards and cellars.
In the peace and tranquility of the 90ha of vineyards that surround you as far as the eye can see, discover this restored and tastefully decorated castle.
Also 20 km from the village of Saint-Emilion (World Heritage Site) with its famous monolithic church and its many prestigious castles that surround it.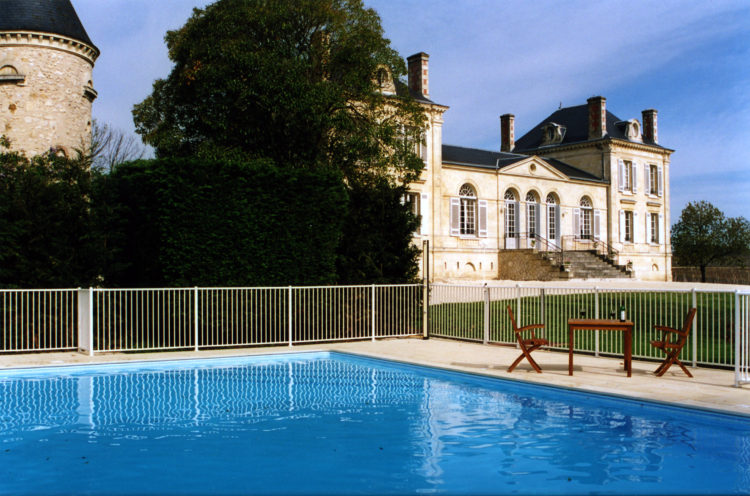 Availabilities See all our accommodations
A variety of great days out and activities…
Fabulous sandy beaches on the Atlantic coast, the Dune de Pyla (highest in Europe) and the resort of Arcachon with its casino, can provide a variety of great days out. Shops, restaurant, tennis 3 kms in St Germain du Puch, several supermarkets within 10 kms, two golf courses (18 holes with restaurant) in less than 5 minutes, cycle rental and trail 13 kms at Creon, pony riding 5 kms at Salleboeuf, Atlantic coast beaches 60 kms.